Virtual Shopping Experience
Need advice on how to freshen up your space? Help is here with our new free Virtual Shopping Experience. Book an appointment online with our trained colleagues, who will discuss your design challenges, present options, and take you on a virtual tour of our showrooms all from the comfort and safety of your own home. Better still, we'll give you £50 off your order when you spend £250 or more.
4 simple steps...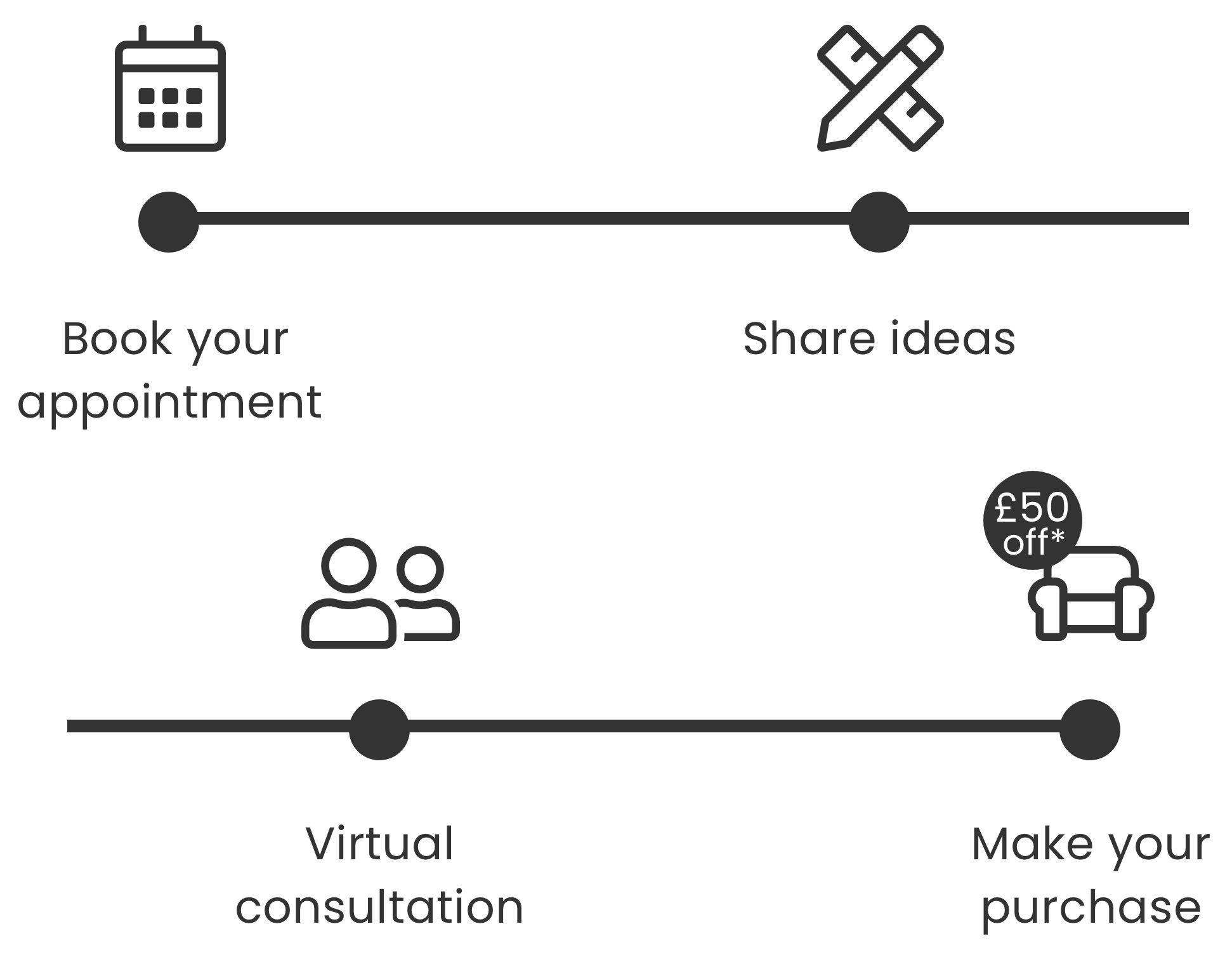 Step 1: Book your appointment
Our seamless online booking system allows you to book your virtual appointment with our colleagues instore at our Tottenham Court Road, Thurrock and Chicester Homebase showrooms. Experience our newest collections, get advice and be inspired.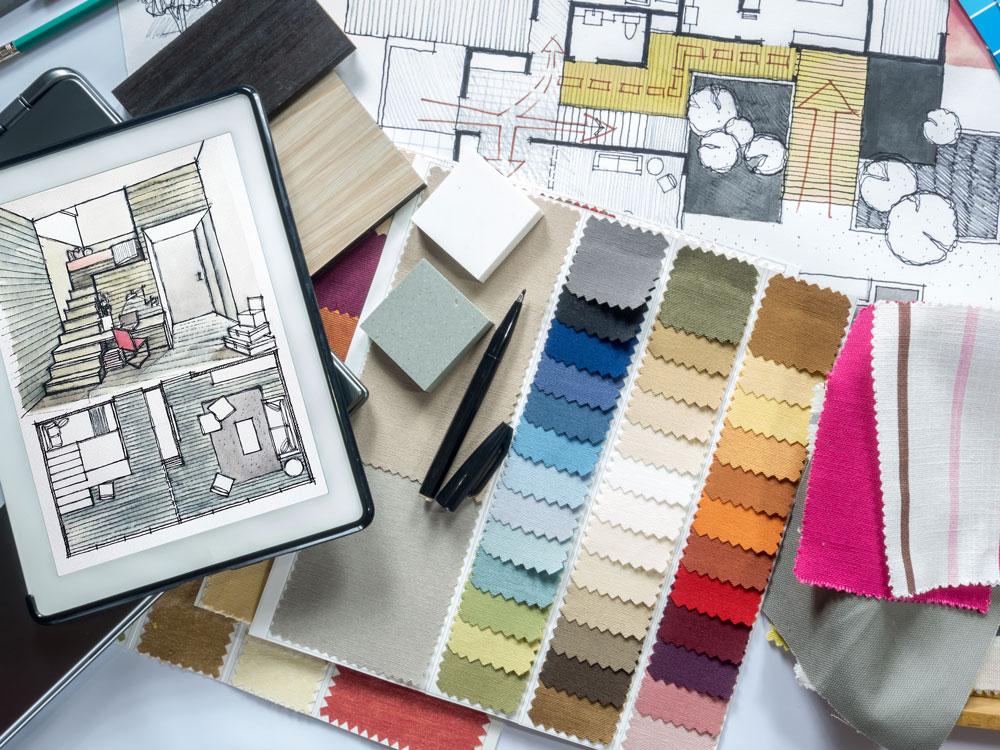 Step 2: Share ideas
Already have an idea in mind? Share your inspiration, plan, or sketch ahead of time, our colleagues will tailor your appointment with a carefully curated selection of products suited to your taste and project.
Need some inspiration, or simply want some gifting ideas our colleagues will be happy to take you through our collection during your virtual appointment.
Step 3: Virtual consultation
Once you've booked your appointment, you will receive an email with a video link. When it's time for your consultation, simply click the link and you will be connected virtually with our colleagues in our dwell showrooms. All from the comfort and safety of your own home.
During your consultation, you will be shown around our showroom or a selection of suitable products via a video link enabling you to see the pieces in real-time, ask questions and get as up-close and personal with dwell as digitally possible.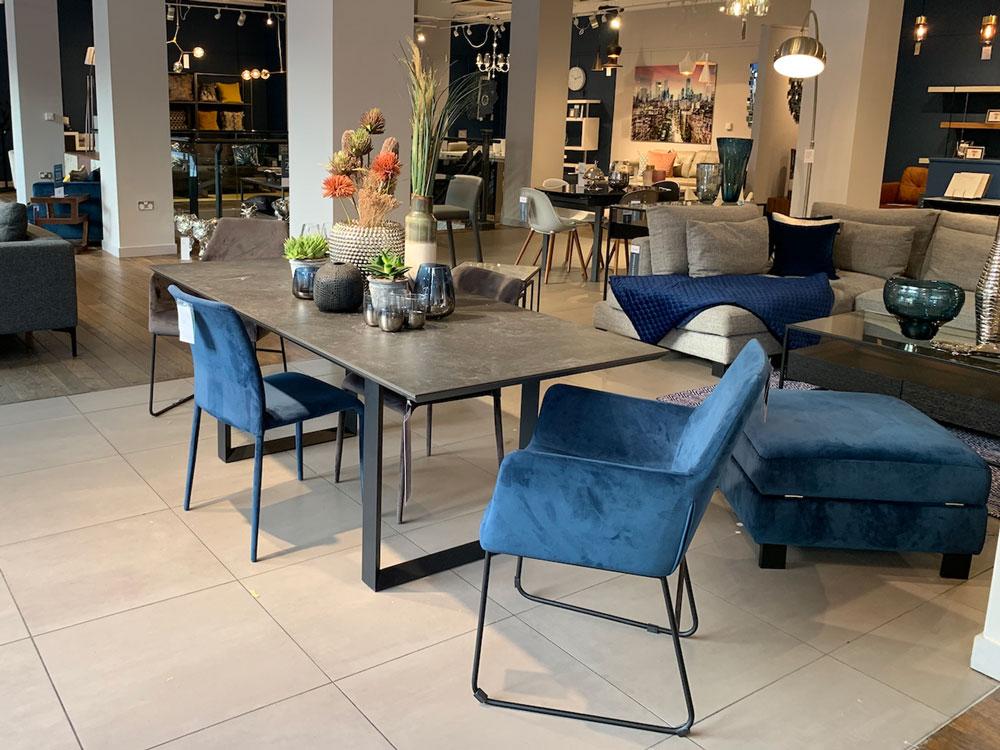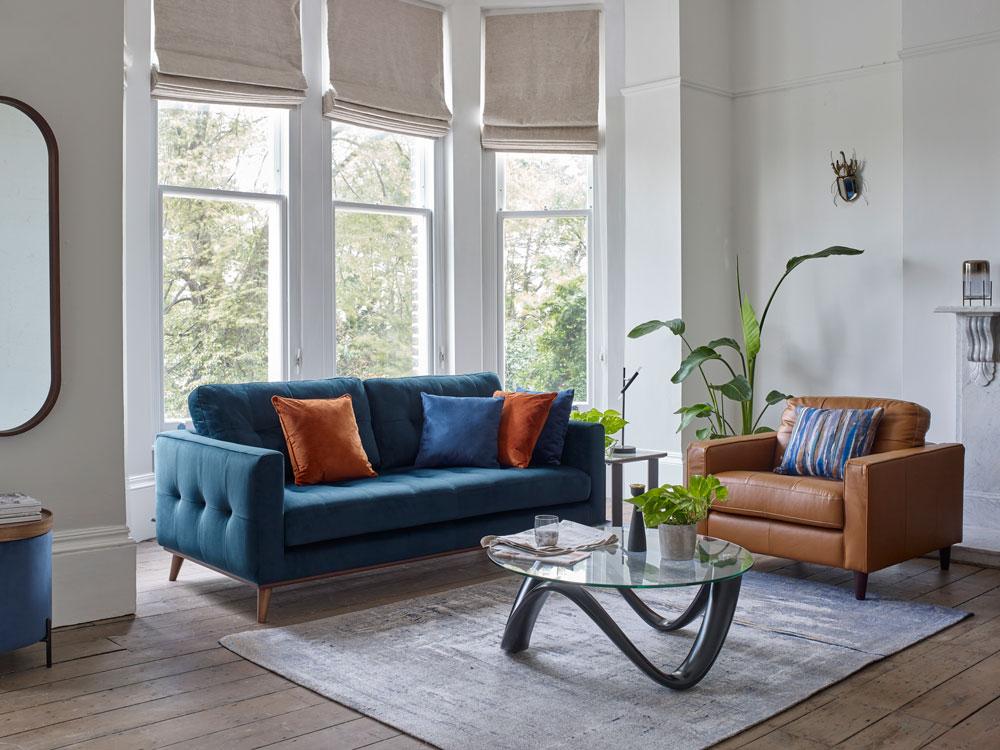 Step 4: Make your purchase
Once you've had your appointment, you'll receive a moodboard of your selected products via email and also a unique discount code to get £50 off your order*. This code must be redeemed within 2 weeks of the appointment. T&C's apply.
We can help you spread the cost of your purchase with interest-free credit on orders over £500, over 3 years with no deposit required and all pieces will be available for home delivery or to click and collect from any dwell showroom. It's as easy as that.