A Scandi Luxe Dining Room
with Justin Coakley
Known for his neutral colour palette and textured furnishings and accessories, Justin from @design_at_nineteen didn't disappoint when he visited our studio as part of our SS22 Creator Day! Look at this stunning set – we feel he's really brought his famous style to life using pieces from our latest collection. To find out how to create your own Scandi-inspired dining room at home, read below for Justin's tips & tricks.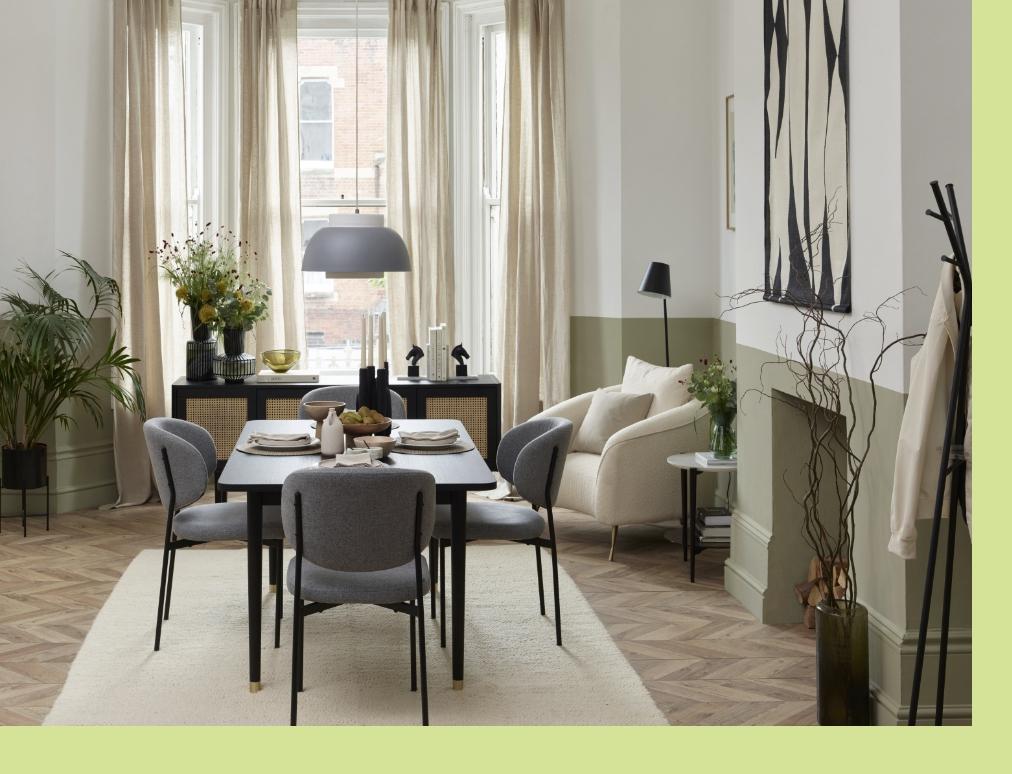 Start with a mood-board
As with every room I design, I began the creative process by pulling together a mood-board. For my dining room set, I wanted to go for a 'Scandi Luxe' theme as it is a nod to my own personal style and a theme that I believed suited the style of dwell's furniture well too. I then chose a few key pieces of statement furniture that would encapsulate this theme.
The main items of furniture that I incorporated were the Ciata Oak 4 - 8 Seater Dining Table, perfect for entertaining as it can extend to seat up to 8 people and then folds away neatly to a 4 seater. I paired this with the Ciata Rattan Oak Sideboard, a statement piece with a classic and timeless feel, that would stand the test of time.
Think about colours & textures
From there, my concept evolved as I began to flesh out the look and feel of the design. I chose a beautiful herringbone patterned floor as I wanted something that would contrast with the furniture. I then painted a half wall using 'Overly Olive' from Dulux at the bottom, as green is one of my favourite colours and I'm influenced by nature in my designs.
By painting the bottom half of the wall in green, it grounds the room and it brings a soothing element to the scheme. 'White Cotton' by Dulux was used above to accentuate the height of the ceiling and give the prints a plain backdrop to stand out on.
Choosing accent pieces
Next, I chose the Bordeaux Curved Accent Chair in natural bouclé as the texture of the fabric adds interest to the room. It's also a comfortable place to sit and chill either after a meal or on a day when you're not sat at the dining table, making the space multifunctional.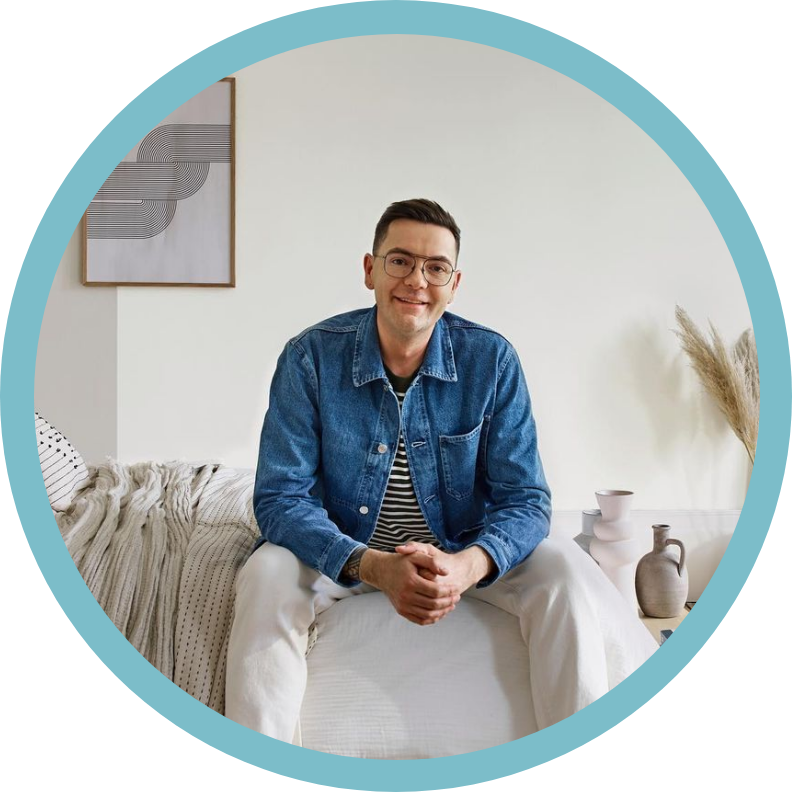 "Whether you're an interior designer or just looking to revamp a room in your home, I find mood-boards really useful! They give a scheme a sense of vision and help act as a decision making tool when deciding on elements for the room. Every element you see, from the flooring to the wall colour and each accessory, are all carefully curated in order to bring together this final room set, creating an authentic 'Scandi Luxe' dining space perfect for entertaining in. "