Measuring Guide
Buying new furniture is an exciting experience and we want you to love your products as much as we do! For your convenience, we've collected a few helpful tips to make sure that everything goes smoothly and fits comfortably into your home.
Size matters! Here is a list of products we recommend you check measurements for:
Sofas & Armchairs

Sofa beds

Side boards

Slats for storage beds

Wardrobes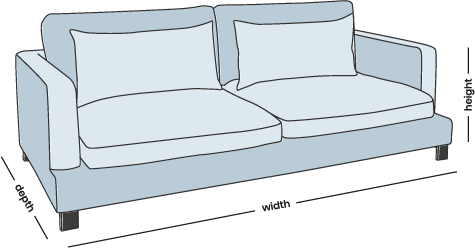 Dimensions explained
You will find the height, width and depth for all of our products on our website. This is measured in centimetres. The "more info" tab will also contain wrapped dimensions and details on whether it requires assembly.
Please note that our wrapped dimensions for sofas don't include leg heights as these are not attached on delivery and the dimensions don't include loose cushions - we only measure the built frame.
What you need to measure
We've measured the products - all you need to do is measure your home! Here's what you may want to measure so you don't end up in an uncomfortable situation, like getting stuck on the stairs with a big sofa...
The room the product is going in
Is it big enough? is the ceiling tall enough? you can mark out the dimensions for the items using newspaper or masking tape to help you visualise it.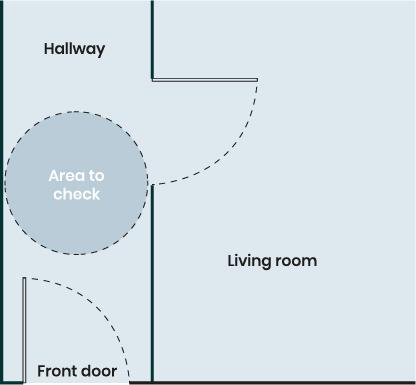 Obstacles
Check if there are any wall or pendant lights that could get in the way, as well as any other obstacles such as radiators, gas meters, bannisters, doors when fully open, etc.
Hallway
Is the hallway deep enough between the door and any interior wall to allow the item to be manoeuvred into the room it's going into?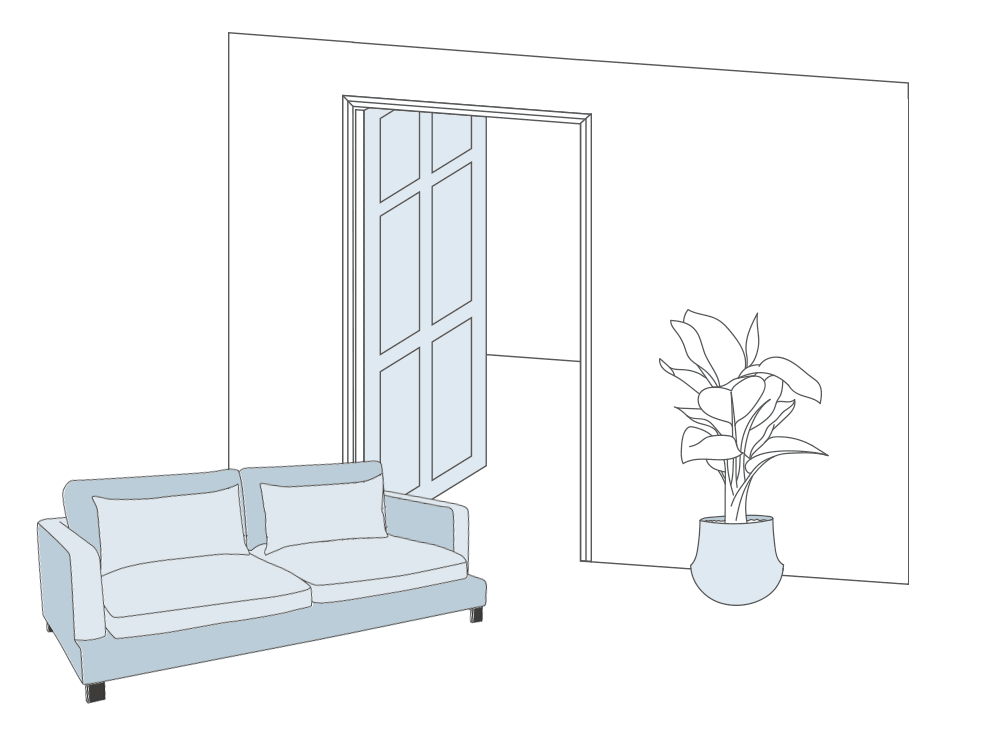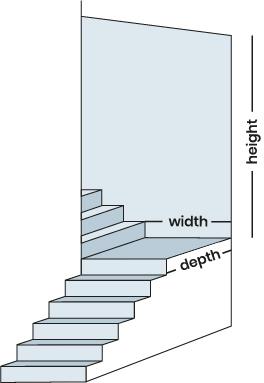 Doorways
Height and width dimensions of your doorway will show if an item will fit through if stood on it's end.
Stairwell
Does the height drop as you move up the stairwell? Are there any tight corners?
Top tip - use the guidelines on the doorway when taking dimensions of your lift.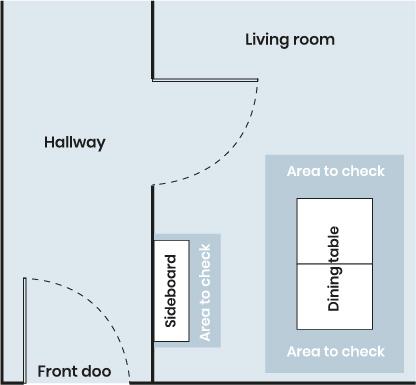 Don't forget
So you've measured it all and masked out where the products will go? Just one last thing! Remember to check that you've have enough space for when the products are in use.
Dining tables - can you walk all the way around it and use chairs comfortably, especially with extending dining tables?
Sideboards - can you open the doors and drawers comfortably?
Wardrobes - can you open doors comfortably?
On delivery day
On the day of delivery, remove anything that may get in the way, such as picture frames, lamps, rugs etc.
The vans we deliver in are BIG so if you're aware of any obstacles outside that may prevent us from getting to your house, please let our Customer Care team know prior to your delivery. This could narrow lanes, parking restrictions, low bridges, red routes etc.
Printable measuring guide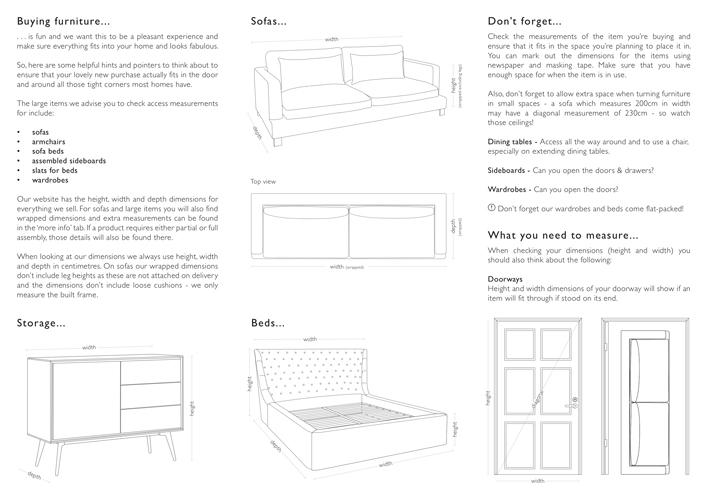 Download our printable measuring guide with more tips on how to ensure your products fits! Download PDF here