A Bold, Maximalist Living Room
with Reece Smith
Combining luxurious fabrics with bold, maximalist colours, Reece from @littleedwardian created a show-stopping living room set as part of our Creator Day. The mixture of curved furniture pieces styled with different patterns and textures is certainly one to try at home. If you want to learn how to incorporate statement colours and striking detailing into your living room, read on to learn about how Reece's ideas came together.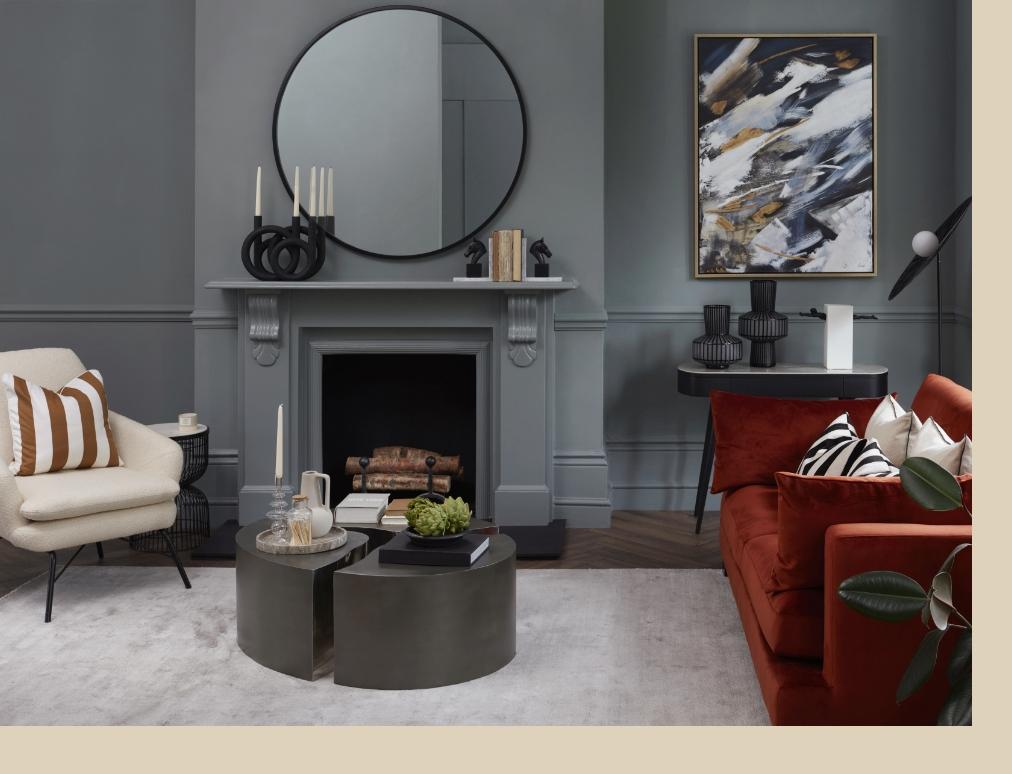 Choose your inspiration
I was super excited to be asked to design and style a living room set for dwell. This was a true privilege to showcase my style using the brilliant furniture and accessories from the brand.
The look I was going for in my design was a high-end luxury hotel vibe, along with inspiration from modern art galleries, which some of the pieces in the range reminded me of. I wanted to incorporate a more adventurous design and push my boundaries, while keeping to my own aesthetic.
Combine different textures and patterns
Key features in my scheme include mixed textures, materials and subtle patterns. It was important for me to be mindful of this when picking the different pieces and I wanted fabrics to complement each other, but look and feel different too.
I fell in love with the striking Lugano Sofa in rust coloured velvet and worked the scheme around this statement piece. It adds a warm, luxurious contrast to the room which really works with the simple bold striped scatter cushions. I added the on-trend bouclé Acuta Accent Chair which offered a modern contrast to the sofa, tying it in with a similar striped cushion in a different colourway.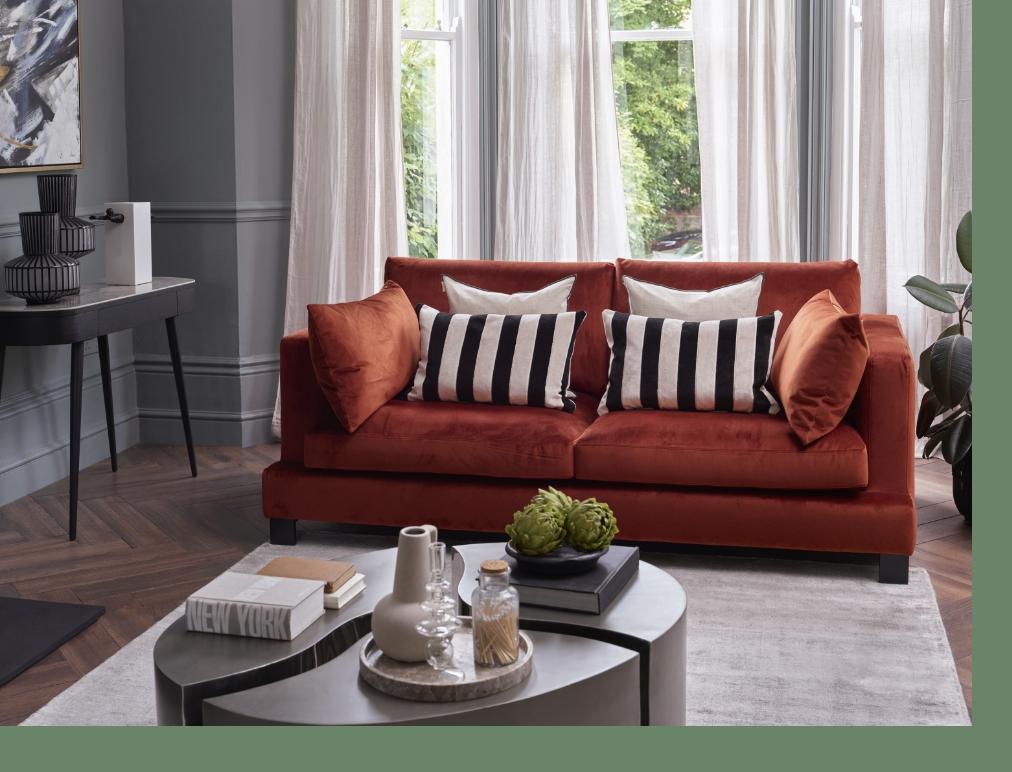 Create zones
The shapely Nura Coffee Table for me was the star of the show and my favourite piece! It was the focal point of the room and feels like a modern art installation. I loved the curves and the contrast of the matte and metallic surfaces and enjoyed styling it with candles, coffee table books and some faux artichoke globes.
As part of my design process, zoning is hugely important to make a room feel cosy, intimate and considered. The best way to do this is by incorporating a large rug. The rug I chose from dwell was muted in design and colour, so as not to take away from the overall design, but instead working to bring it all together.
Lighting is hugely important in the design so I used a few different lighting options to really emphasise the zones within the room, contributing to the depth and comfort of the space.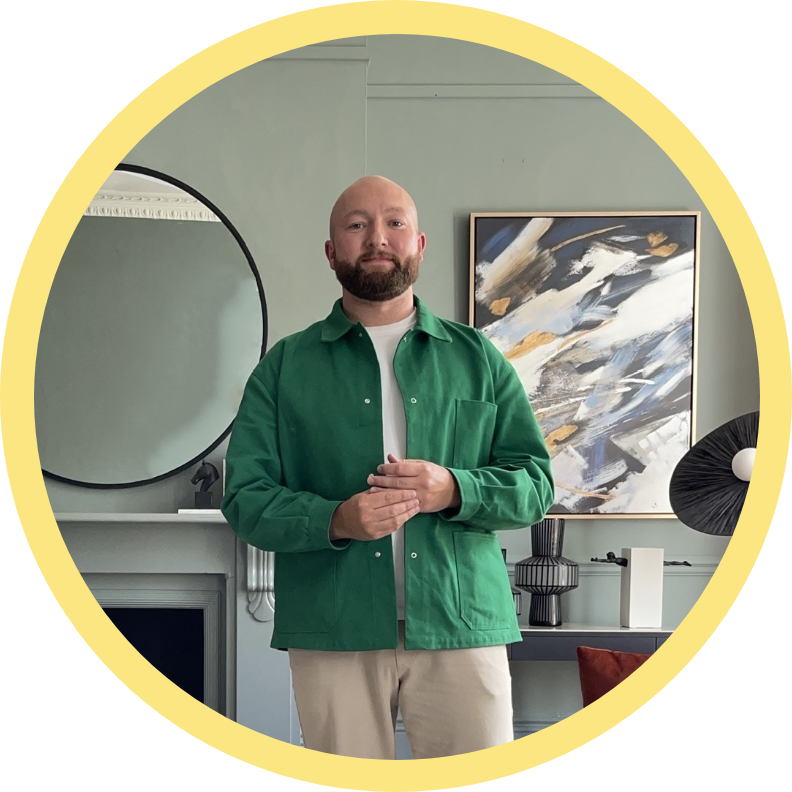 "For the final bits of styling, I used various accessories available from dwell. I particularly loved the marble horse head Cavallo Bookends and the beautiful candle stick holder which I placed on the mantlepiece of the period fireplace - a key focal point in the space.
I'm really pleased with how the final design came together and how each item complements one another. The overall look is a combination of warmth, luxury and interesting design, just like stepping in a luxury hotel, but at home. "